Erfaring og referencer:
Henrik Rønnest – erfaren projekt, program og test leder:
Linkedin for Henrik Rønnest indeholder alle referencer og opgaver




(klik nedenfor)
Kunder:

September 2018 – ?
Standardisering og optimering af netværksområdet (ved hjælp af Kybele's standardingsmodel)
Etablering af netværks dokumentation (værktøjer, processer, organisation)
Februar 2017 – Juni 2018
Etablering af organisatorisk enhed til håndtering af Windows OS migreringer (migreringsfabrik)
Infrastruktur projekter (MUWI). Bemanding i DK og Polen.
3 1/2 år i JN

April 2014 – Februar 2017
Task for Emergency IT / Operational excellence (from January 2016 – Februar 2017:
– Project manager & test manager for RK2 (ressource component), New staff plan system (PDC Staff plan) and decommissioned of EVA2000 (Dispatch ambulance system)
– Advise organizational changes & optimization
– Interim head of project management office (PMO)
– Participate in steering group misc. project and initiatives
– Project manager infrastructure optimisation (consolidation, transformation, operation; sourcing)
Task for IT Core Services (2014 April – 2015 December)
Project/program manager & management consultant at FALCK IT Core services:
– Establish & Transition of infrastructure & support services to FALCK Poland (SDC ITCS) –
– Establish disaster/recovery plans
– Establish configuration mangement
– Organisation changes (new organisation with new roles & responsibilities)
– MX-one upgrade (telephony; genesys)
– Establish new genesys telephony environment (virtuel servers, HA) and migrate users from old system
– Client XP til windows 7 migration
– Server windows 2003 to 2008/2012 migration
– Implementation of MS Dynamics CRM online for FALCK Controlling (generation of service agreement)
– Implement knowledge sharing / document site
– Implement IDM / Mail migration for Falck entities


December 2009 – Marts 2014
3 1/2 år i JN DATA som testleder og projektleder ifm. datacenter flytning af BEC, SDC og Bankdata til JN DATA.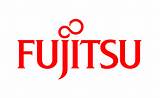 Juni 2008 – November 2009
1 1/2 år i FUJITSU som projektleder for transitions projekter samt interim ansvarlig for opbygning af program og projektafdelingen

2003 Januar – Maj 2008
51/2 år hos IBM som projektleder & teamleder. For detaljer se detaljeret CV.
Referencer fra linked in klik her
Udvalg findes nedenfor:
Owner (CEO) of kybeleconsult
kybele
Consultant
Henrik is without doubt the most skilled project manager I know. His knowledge of project managment methodologies is second to none. His persistence and ability to maintain focus on core project management discipline is undisputed. Where other succumb due to complexity, uncertainty or or other project challenges, Henrik remains calm and focused on delivering high quality…more
December 1, 2010, Lars Bo reported to Henrik at kybele
Freelance project manager
JN Data
Project Manager at JN Data
Henrik har arbejdet som Test Manager og Teamlead i knap 1½ år på Bankdata flytteprojektet i JN Data.
Det er en ren fornøjelse at arbejde sammen med Henrik. Han arbejder struktureret og ekstremt målrettet og har altid styr på sine opgaver. Jeg har igennem hele forløbet haft fuld tillid til, at han har kunnet levere de nødvendige resultater på alle de opgaver jeg har…more
March 5, 2014, Lise managed Henrik at JN Data
Senior Project Manager at JN data
Henrik er en ambitiøs, energisk og innovativ projektleder og testmanager. Jeg har arbejdet sammen med ham igennem 3 år.
Henrik er rigtig god at motivere deltagerne og samtidig få et resultat hurtigt og effektivt. Han er fokusreret både som testmanager og projektleder.
Henrik er i det hele taget god på det teoretiske og praktiske plan.
Jeg kan kun anbefale samarbejde…more
June 7, 2013, Kim worked directly with Henrik at JN Data
Technical Projectleader at BEC
Jeg har haft fornøjelsen at arbejde sammen med Henrik Rønnest over de sidste 14 måneder i forbindelse BECs flytteprojekt – hvor både teknikken (Mainframen, Decentrale Servere m.m.) og forretningen skulle flyttes i koordinering af hinanden til BECs nye DataCenter hos JN-data i Silkeborg.
Henrik Rønnest har i projektet ageret som både Testansvarlig og Projektleder for…more
February 14, 2012, Jon worked directly with Henrik at JN Data
Freelance IT manager (QA)
JN Data
Test Manager (external consultant) at Banedanmark
Jeg har arbejdet med Henrik på migrering af SDC's IT-systemer fra IBM til JN Data, hvor Henrik har været overordnet ansvarlig for testen hos JN Data. Henrik har bevist, at han har et højt fagligt niveau, og han har været drivkraften i udarbejdelse af projektets teststrategi. Henrik er desuden god til at følge op på leverancer, så deadlines nås. Derfor kan jeg på det…more
January 8, 2013, Jes was with another company when working with Henrik at JN Data
Testmanager at BEC
Jeg har arbejdet sammen med Henrik over de seneste 8 måneder i forbindelse med flytning af BEC infrastruktur og applikationer til JN DATA i Silkeborg. Her har Henrik arbejdet både som testmanager og projektleder.
Samarbejdet med Henrik har været præget af stor professionalisme og præcision. Vi har levet under meget korte tidsfrister, og et stor pres. Men Henrik forstår…more
March 21, 2012, Birgitte was Henrik's client
Freelance head of programme & project managers (P&PM) Fujitsu Denmark
Fujitsu
Senior Project Manager at Netgroup A/S
I had the pleasure of working on a Fujitsu outsourcing project, under the programme management of Henrik. He demonstrated a deep knowledge of the project management discipline and was a great source of guidance.
I would not hesitate the opportunity to work with Henrik again and recommend him as a true Project Program professional.
October 13, 2011, Daniel E. reported to Henrik at Fujitsu
Director , IT Core Services
Henrik is extremely structured and skilled in Program & Project Management. He was given the responsibility for Program & Project Management in June 2010. At that time the department was unstructured and consisted of several external resources. Henrik managed to turn it around so today resources in P&PM are working after well-defined processes and several…more
December 10, 2010, Martin was with another company when working with Henrik at Fujitsu
Vicedirektør at SDC
Henrik took on a challenge to shape and developed our Program and Project Management group in June 2010. The target was to increase quality, by insuring that we follow best practice as well as our internal processes. One of the means was to convert most of our external consultants to internal personel, incl. Henriks own role as head of the group. After 6 month we have a…more
November 24, 2010, Jørn was Henrik's client
Freelance project manager & service manager specialist mv.
IBM Danmark ApS
Senior Project Manager at Region Hovedstaden
Jeg arbejdede som overordnet Projektleder hos SDC med ansvar for transition af SDC's IT-systemer fra IBM til JN Data. Henriks ansvar hos JN Data var overordnet test manager for alle systemer og Projektleder for transition af enkelte systemer. Henrik har et højt drive og fokus på at få afsluttet opgaverne til tiden samtidigt med at de er veldokumenterede og aftestede. Jeg…more
January 14, 2013, Erling was with another company when working with Henrik at IBM Danmark ApS
Project Executive at IBM
I've worked with Henrik on two projects for IBM. Henrik is a very competent project manager in all aspects of what I would expect of a highly skilled project manager. Execution was timely, professionally handled and within agreed budget.
While maintaining a highly professional attitude, Henrik is also a very friendly colleague that I would always recommend to your next…more
November 25, 2010, Thomas Braad worked directly with Henrik at IBM Danmark ApS
Manager IT Service & Support at Region Syddanmark
Henrik has been working for me and my department. Henrik has great project management skills. Results achived punctial and as initially agreed.
April 20, 2010, Jens was Henrik's client
Senior Consultant at Blue Gecko A/S
Henrik er en meget kompetent projektleder, som er direkte og målrettet.
Han er faglig dygtig, og han er god til at kommunikere klart of tydeligt.
Jeg giver Henrik mine bedste anbefalinger.
April 3, 2010, Dimitri reported to Henrik at IBM Danmark ApS
Consultant at Miracle A/S
Jeg havde fornøjelsen af at arbejde under Henriks ledelse i 2 år. Hvad angår teknisk projektledelse har jeg til dato aldrig oplevet nogen der kan navigere og styre tingene i mål som Henrik. Han formår virkelig at have mange bolde i luften og de bliver alle grebet og sendt afsted igen uden slinger i valsen. Henrik har et overblik der er misundelsesværdigt og han kan sin…more
November 12, 2009, Frank B reported to Henrik at IBM Danmark ApS
Freelance project manager
A.P. Moller – Maersk Grou
Very skilled in IT projects, strategy and management
Henrik is a splendid technical project manager. You can trust him!
April 21, 2010, Christian was Henrik's alien